DADNCELL battery is suitable for electrical equipment with long-lasting continuous discharge and high electrical performance requirements. Because of its unique internal component structure and the use of better battery materials, the electrical capacity and electrical performance can be improved, and the performance of both discharge at high and low temperatures The gap is even greater.
DADNCELL battery advocates providing a more comfortable and smooth power supply experience for household appliances. The 3V lithium manganese button battery series are suitable for electronic equipment such as automobile tire pressure monitors (TPMS), automobile keys, industrial control motherboards, computer motherboards, smart meters, unattended meters, and implantable medical devices. All types of batteries do not involve any heavy metals in production, use, and disposal. They are green and environmentally friendly and can be disposed of together with household garbage.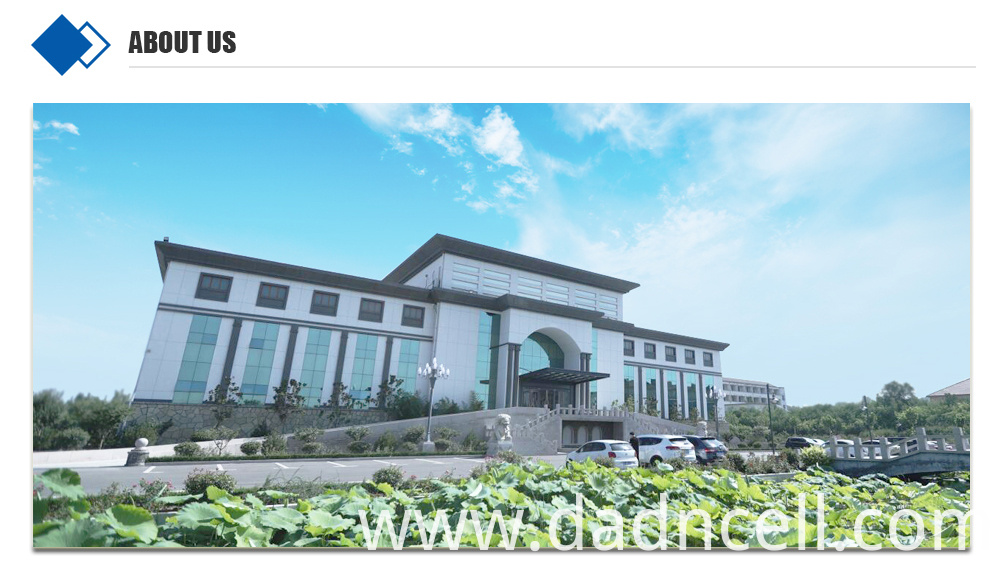 Shandong Zhongshan Electronic Materials Co., Ltd. is a national high-tech enterprise integrating R&D, pilot testing and industrialization, with a total investment of 1.3 billion yuan.The company's lithium carbon fluoride battery project is listed as a major construction project in Shandong Province in 2020. It has innovatively developed high specific energy lithium carbon fluoride batteries and their key materials, and is the first to achieve large-scale production of carbon fluoride cathode materials in China. Produce. The main products are lithium fluorinated carbon (BR) batteries, special functional fluorocarbon materials (fluorinated graphite, fluorinated graphene series materials); graphite and graphene derived materials, fluorine-containing series electronic materials; boron-11 series materials used in the process , Boron-10 neutron absorbing materials and other stable isotope materials. Products are widely used in strategic emerging industries such as ultra-large-scale integrated circuit chips, new energy batteries, new semiconductor devices, nuclear power safety, lubricants (grease), anti-corrosion and anti-fouling coatings, and biomedicine.